Podcast: Play in new window | Download
Subscribe: iTunes | Android | RSS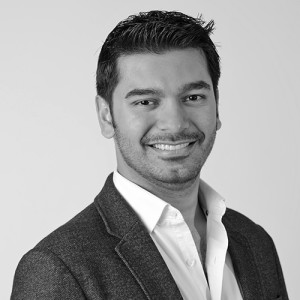 Rahier Rahman is the Founder and CEO of Pangea. He draws on over 15 years direct experience in the finance and start-up space. Rahier is responsible for the execution of the Pangea vision, development of the IP, and cultivating relationships across the payment ecosystem. Previously, he was one of the founders at domu.com (Chicago's fastest growing online apartment rental listing service). Concurrently with Domu, he was CFO of Schatz Investments, a $100M investment vehicle for a HNW private family office; in this role, Rahier oversaw investments in real estate, distressed assets and venture capital. Prior to Schatz, he was on the principal investment team at Cerberus Capital Management, an alternative investment firm with $26B in AUM, focusing on stressed and distressed investments across varying industries. Before joining Cerberus, Rahier was part of numerous start-up initiatives at Time Warner across the digital and publishing divisions. Rahier graduated with a Bachelor's in Economics from the University of Pennsylvania and received his Master's in Business Administration (MBA) from the University Of Chicago Booth School of Business.
What you'll learn
Rahier 's journey to becoming a successful entrepreneur
How Rahier successfully started Pangea a venture funded company that helps make international money transfers easier and cheaper
The huge money transfer business
How Pangea' is having a significant impact in our community by saving us signficant money in money transfers
Pangea's referral program which has helped drive word of mouth and adoption
How Rahier maintains focus to gain an edge over his competition
How having impact has driven Rahier to build Pangea
Rahier's advice to entrepreneurs and wanta-preneurs
The importance of salesmanship, resourcefulness and persistence
Resources & Links
Search for Pangea on Itunes App Store or in theGoogle Play Store
Do you have a dream and the drive to pursue it but lack the roadmap, the inspiration and the access to Latino role models that show you that it is possible?
The "Logra Tu Dream: How 50 Successful Latinos & Latinas Turned Their Dreams Into Reality" book will show you how 50 successful Latinos & Latinas turned their dreams into reality and how you can too. Get your book NOW on paperback, digital or audio here:logratudream.com/paperback